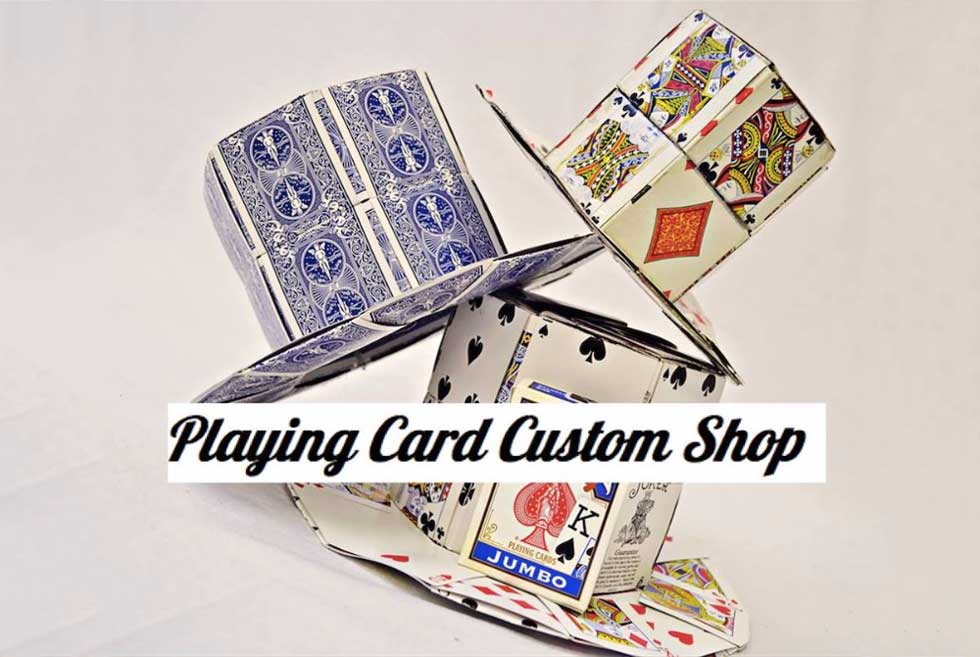 We love supporting independent artists and creators at the Rocky Mountain Session. That is why we are excited that the The Playing Card Custom Shop will be selling their handmade furniture and props made from 100% recycled playing cards!
Greg Loschen started The Playing Card Custom Shop in 2012 and has been hard at work developing a concept to recycle and reuse playing cards. Greg has been studying magic his entire life. He has performed in restaurants and comedy clubs for many years and now performs mainly locally in central Illinois. He has an extensive background in magic including two college lectures on the subject of magic and psychology. As a young magician, he was involved in magic competitions with a manipulation act and working with the SYM. He also worked as a pitchman and demonstrator for over 10 years in magic shops and started attending conventions at a young age. He is now working on expanding his business to conventions all over the United States and sharing the message of conservation through art with his company The Playing card Custom Shop.
Besides making handmade furniture and props made from 100% recycled playing cards, they also have original effects and content for magicians of every skill level.  The Playing Card Custom Shop concept started in the back of a dark and creepy magic shop somewhere near the middle of North America called Dallas and Company Costumes and Magic.  After a decade of selling Svengali decks and developing some original variations of the classics, Greg stumbled on the idea of recycling and reusing playing cards.  Some of the brilliant magicians that played key roles in the beginning were the mentor-ship and guidance of Don England, Kevin Kelly, Wes Schield and Andy Dallas.